One of the biggest decisions you will make as a dentist is if you will practice as an associate dentist or own your own practice.
Associate Dentistry
Most new dentists entering the field start off as an associate dentist
; this provides the opportunity to gain experience working in an established practice without having to worry about the headaches and costs that come along with practice ownership.
But just because associate dentistry is a good gig for new dentists doesn't necessarily mean that you can't turn it into your career.
When helping your patient decide between bridges and implants, it's
important to inform them of the following
:
Plenty of options for employment wherever you want; can work at multiple offices, if you wish
No one under your direct management; no headaches that come with hiring, firing, and training
Flexible schedule
Ability to focus solely on your trade
This is not to say that associate dentistry is without its drawbacks.
Below are some drawbacks
:
Limited financial potential
You likely won't have a decision in office hours, protocols, and insurance participation
There's a chance you may be paid based upon a set percentage of production, which can produce less than commission-based income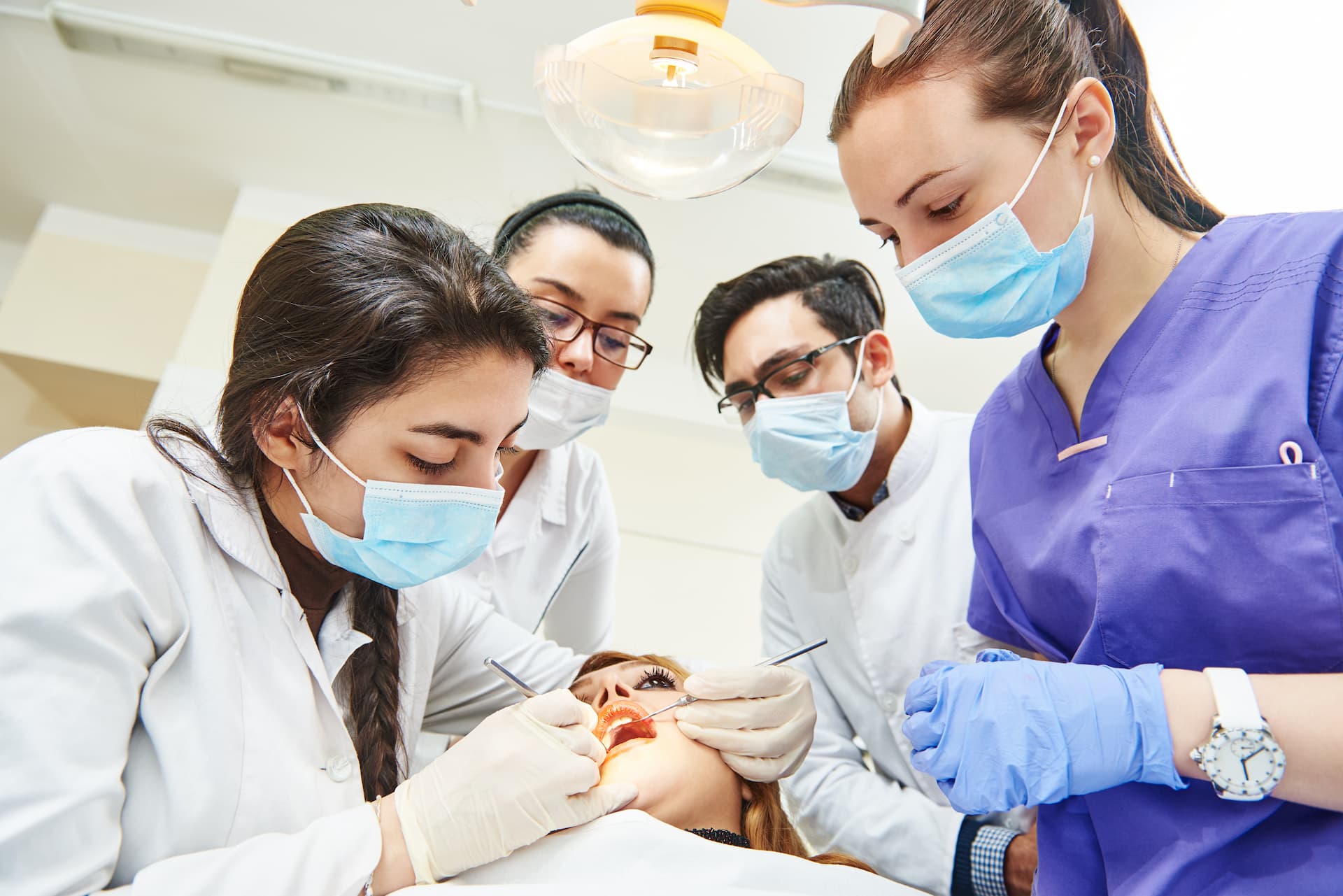 Practice Ownership
Practice ownership is often the goal for many dentists. The idea of having your name on the doors and building your very own practice from the ground up
sounds incredible
, and is a goal that forms for most dentists the day they decide to pursue dentistry.
Below are some benefits for dental practice ownership:
Complete freedom to practice how and when you want
Ability to choose hours, protocol, and insurance participation
Create the practice of your dreams
Build a name for yourself as a practice owner and become a reputable local dentist
Of course, while practice ownership has its benefits, it also has its drawbacks. It's very important to keep the following drawbacks in mind:
You are responsible for every aspect of your practice; day-to-day, metrics, staff management, etc in addition to practicing dentistry
Lots of responsibility
Financial pressures
Little to no flexibility; the practice's hours are your hours, and it's likely that you'll be working outside of office hours, as well.
Both options have their own pros and cons; it's crucial that you fully consider what you hope to get out of your career. If you're looking to simply practice dentistry and aren't interested in taking on a lot of responsibility, associate dentistry is probably the best option for you.
If you've dreamt of owning your own practice for as long as you can remember
and you don't mind putting in the work and responsibility it takes to be a practice owner, you're likely a good candidate for ownership.
DentiCalc 4in1: Simplifying Dentistry
No matter what path you choose, DentiCalc 4in1 is here to help simplify your practice and fully optimize the time you spend presenting treatment to patients.
Make use of our extensive gallery of pictures, animations, and videos to explain treatment to your patients. We're on a mission to help you better connect with your patients and carve out the career path you've always dreamed of.
Download the app today and empower every consultation with professionalism, expertise, and confidence.