During these unprecedented times, it may be difficult to navigate exactly how you can keep both your staff and your patients safe
. With fears of getting sick, exposing others, or being a carrier, you may find that both patients and staff alike avoid coming into your practice.
A key thing to remember during these times is that it is no fault of yours that everyone is nervous; don't carry that burden on yourself. Keep safe practices, and when reaching out to patients make sure to put them at ease, letting them know that their health is of the utmost importance to you and your staff.
While it may be hard to always "social distance" when you're working, especially in the dentistry field. It's important to do the best you can. When you aren't doing a consultation, keep a safe distance away from your patients; even if it can't be six feet.
Maintaining that distance will still lower the chances of possible exposure
while also showing your patients that you prioritize their health and safety.
While most dental practices don't have enough space for you to maintain a six foot distance from your patients at all times, limiting the time that you are in close contact will still ensure that you can be safe.
Wearing a mask is another way to keep everyone safe
. While patients may not be able to wear one while you are doing an exam, once you complete your exam; be sure to insist that they reapply their mask once you have completed this. For your safety, continue wearing your mask through the whole appointment. If you aren't comfortable with just protection from a mask, you can also wear a face shield that will cover your eyes, nose, and mouth.
These things might seem over the top or intimidating
, but can also go a long way in keeping everyone safe while also putting patients at ease, allowing them to see that you are taking keeping them safe as seriously as they do.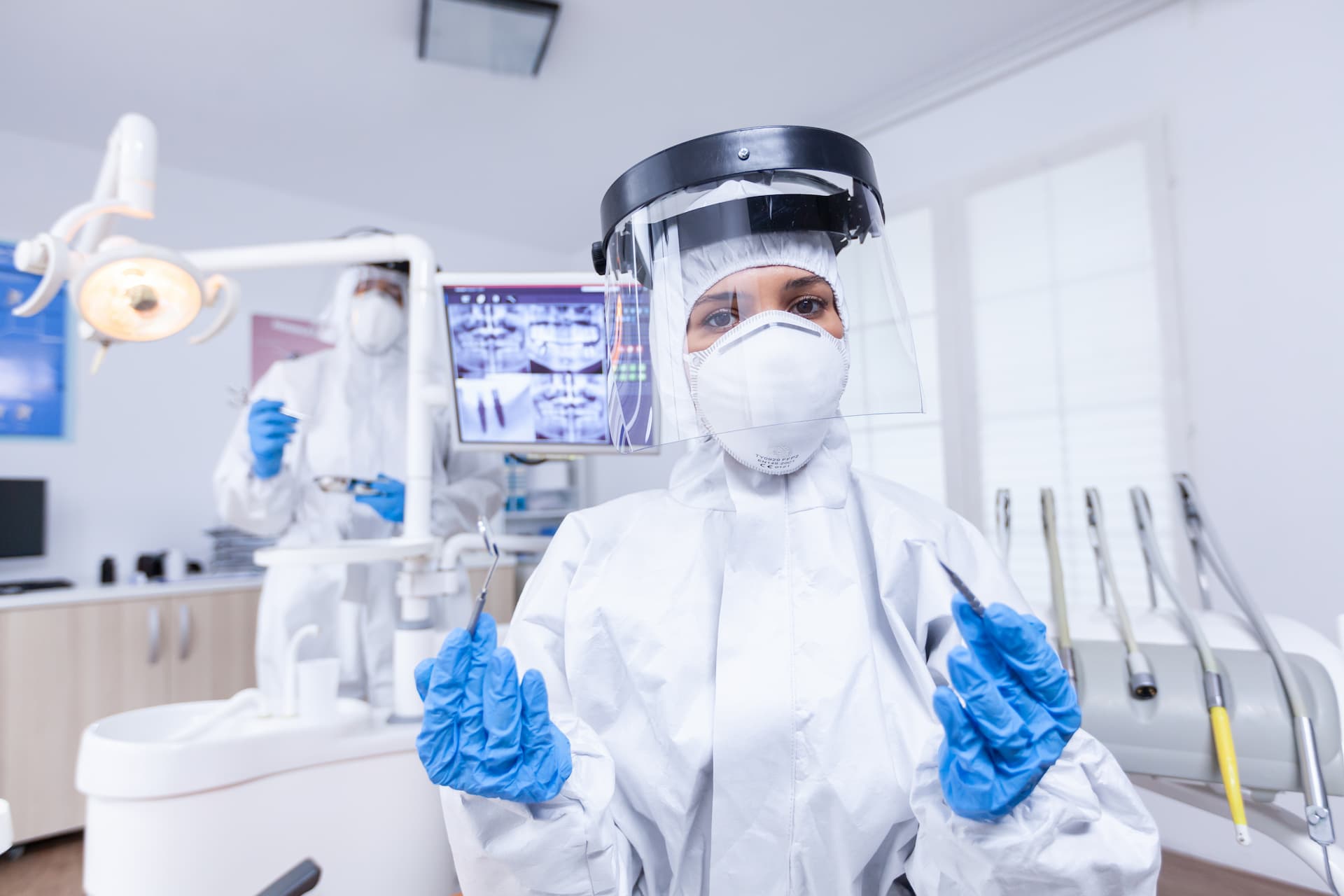 How DentiCalc Can Help
DentiCalc can help you to ensure that you don't have to have a long consultation without safe social distancing. You can give your patient a complete and fulfilling experience while still maintaining safe practices. This can be done by doing your initial exam and using DentiCalc to accompany your treatment plan presentation. This allows you to spend less time in your patients mouth while still leaving them with a complete understanding of their procedure.
Keeping The Office Clean
Maintaining a clean office is the number one way to prevent infection in any instance. With the added stress of COVID-19, keeping a safe practice is even more important.
Between each patient, everything in the office should be wiped down. Counters, seats, overhead lights, and hands are the most important things to pay attention to. Anything that you or your patient touch during the consultation or procedure needs to be cleaned and disinfected thoroughly.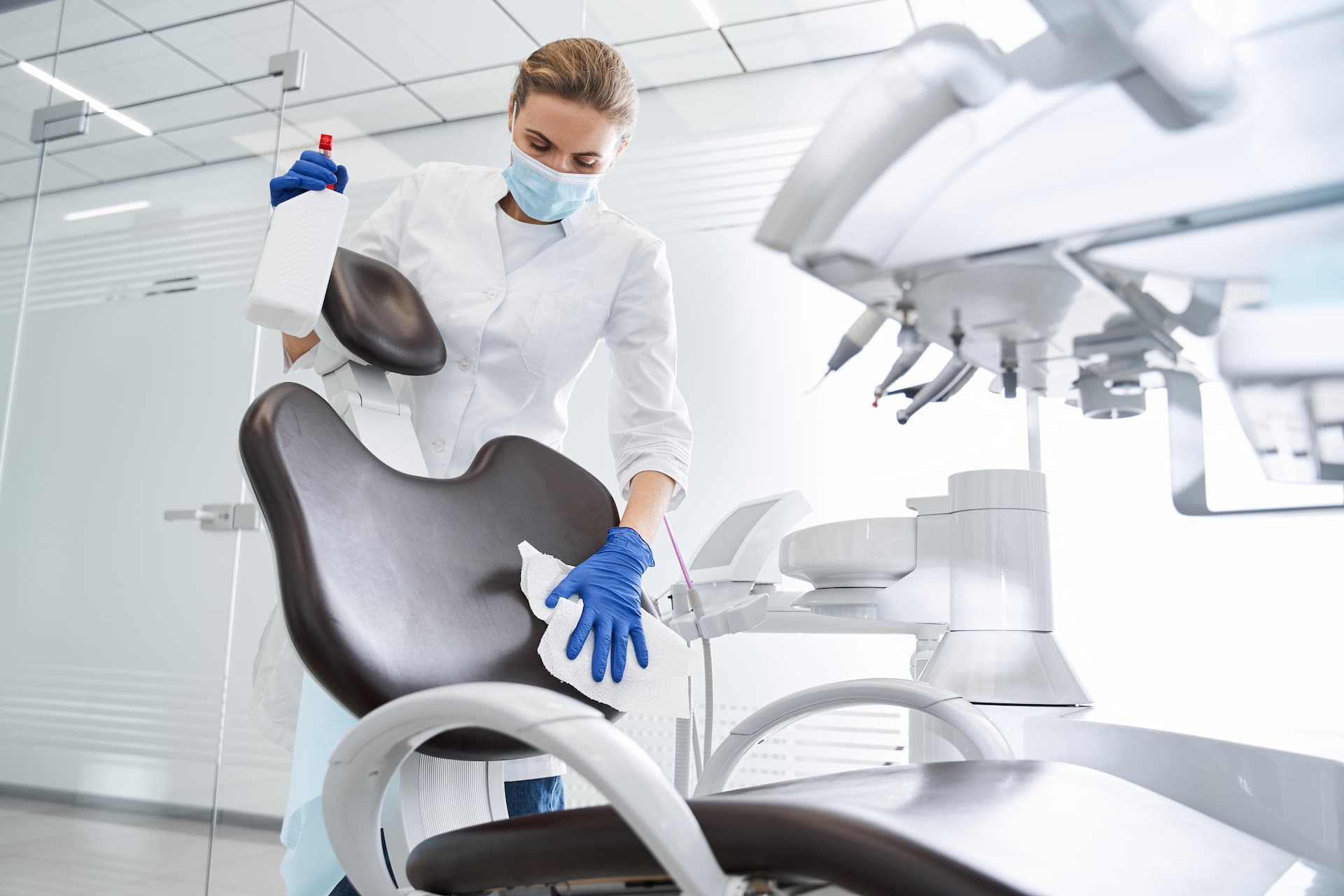 At the end of each day, making sure to shower
and
wash your clothes is important to prevent you from bringing anything home to your loved ones
, while also ensuring that you are maintaining safe practices to keep yourself healthy. Excessive cleaning your hands, equipment and office is the best way to maintain safe COVID-19 practices and stay within the CDC guidelines for the health and safety of yourself, staff and patients.
Following the tips you've learned here, you will be able to ensure that both you, your staff and your patients remain protected and healthy.
Download the app today and empower every consultation with professionalism, expertise, and confidence.