Here at DentiCalc, we are big believers in the power of visual tools for a better understanding between patient and dentist. Continue reading to learn more about how before and after photos can play an essential role in the success of your dental practice.
Treatment Planning
For many patients, the process of planning treatment can be a bit
confusing and nerve-wracking
.
It's important to keep in mind that most patients are vaguely familiar with dental procedures and other dental terms, but they aren't quite sure exactly what they entail.
In reality, most people approach their dental treatment with extreme caution and even fear or anxiety; it's no secret that movies and television don't exactly do a good job of positively promoting trips to the dentist.
As your patient's trusted dental professional, it's up to you to thoroughly explain their recommended treatment in a way that eases their worries and stresses the importance of following through.
In addition to conducting gentle examinations and thorough discussions,
before and after photos can provide a key role
in helping your patient feel confident in their decision to move forward with dental treatment.
Providing your patient with photos can assist with:
Helping them understand their proposed treatment
Show them what they can expect the end result to look like
Show how the issue at hand can be easily fixed
Stress the importance of beginning work as soon as possible
Personal Experience
For many of the patients that I worked with during my time working as a dental assistant, fear of the unknown was perhaps be the biggest thing that prohibited them from following through with the treatment they needed; it was very possible that they did in fact understand that they needed to follow through with treatment for the issues they were experiencing, but some felt that their situation was hopeless.
In some cases, ours patient felt that the condition of
their mouth was simply too far gone
to bother pursuing treatment. Showing them before-and-after photos with similar cases was a great way to show them that they were not alone in their situation, and that they had every opportunity to correct the situation and achieve the smile of their dreams by committing to their proposed treatment plan.
Access to DentiCalc's incredible features would undoubtedly have made the process much easier, for both us as the dental professionals as well as for our patients.
DentiCalc: Providing Visual Solutions for Dentistry
DentiCalc was designed with dentists like you in mind; we serve as a comprehensive solution for dental professionals who are looking to close the
communication gap with patients
, once and for all.
Within our revolutionary mobile application, we provide a large selection of before-and-after focusing on a wide range of different treatments that will help your patients understand exactly what they can get out of committing to their treatment plan.
Use DentiCalc's inventory of
photos to help increase your practice's acceptance rates
and build trust with your patients.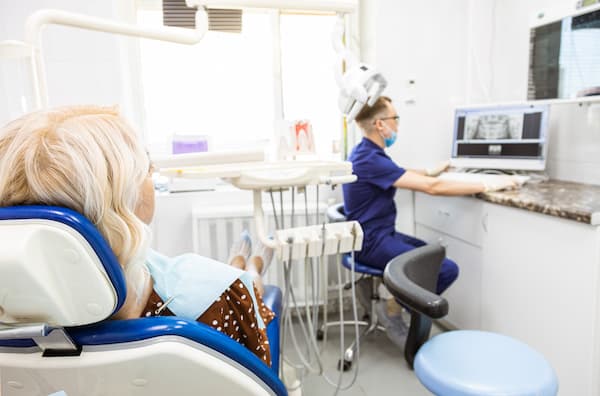 Questions about how DentiCalc can help improve the overall experience for both yourself as well as your patients during treatment consultations?
Download the app today and empower every consultation with professionalism, expertise, and confidence.