For patients who are looking to correct the aesthetics of their smile, it's likely that you'll need to discuss the difference between veneers and crowns to help your patient find the option that is best for them. Here's how DentiCalc can help.
Identifying the Issue
In dentistry, miscommunication or dissatisfaction often
stems from a simple lack of information. To prevent these two issues, it's important to ensure that your patient has all the information they need about the treatment that is available to them.
It's very
common for people to confuse
the two treatment methods; in fact, many people think that the terms veneer and crown are interchangeable.
As your patient's trusted dental professional, it's important that you are able to accurately explain the difference between the two treatment methods so that your patient has full understanding of the treatment that they will be committing to.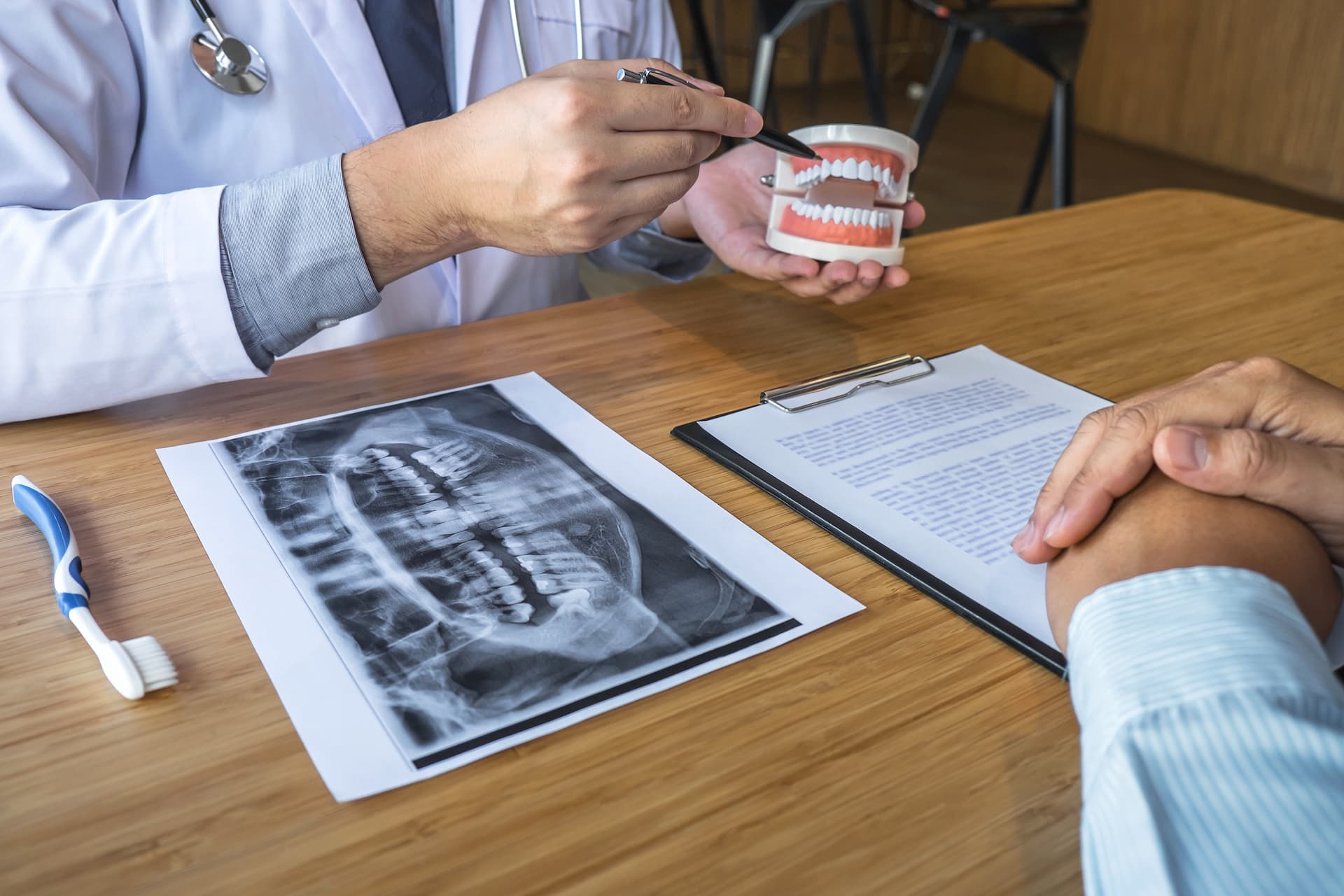 Identifying the Differences
In order to ensure that your patient fully understands their proposed treatment, consider explaining the following during the consultation:
Veneers are used strictly for aesthetic purposes, while a crown is usually placed to protect the natural tooth structure
Veneers are used on the front teeth, while crowns can be placed on any tooth in the mouth
Crowns require a more invasive preparation of the tooth
Veneers are not typically covered by insurance, but crowns may be partially or fully covered, depending on the patient's insurance plan
How Can DentiCalc Help?
DentiCalc
is an incredibly easy-to-use application that was designed for chairside use.
Downloading the app on to your mobile device or tablet gives you immediate access to DentiCalc's impressive features, such as informative videos, diagrams, animations, and more.
There are quite a few different videos on the app that will allow your patients to see exactly what happens during a crown preparation, as well as what the completed treatment will look like. As you discuss your patient's treatment with them, you can quickly and easily open DentiCalc and play the videos for your patient with no delay or complication.
You can even use the app to provide your patients with a rough estimate for the price of their treatment while you discuss it with them; DentiCalc offers a treatment price calculator that can be customized with your practice's rates. Simply enter in the treatment that you are discussing with your patient and
you'll be able to instantly provide them
with a rough estimate that will help them make their decision.
DentiCalc's informational visual aids provide an invaluable set of tools for your treatment plan presentations, eliminating the disconnect and any chance for confusion or miscommunication.
Building Trust
For many people, it's easy to become confused while considering different dental treatment options. This confusion can lead to
lack of commitment for necessary treatment
or general avoidance of the dentist due to fear of the unknown.
When you take the time to thoroughly explain treatment and ensure that your patient fully understands, you are also building their trust in you as their dentist. This trust has the potential to help you build a relationship with your patients that will last a lifetime.
Download the app today and empower every consultation with professionalism, expertise, and confidence.