Mistake #3
You don't give price in the first consultation.
Why is this essential
This is the part that almost without exception
everyone skips
, because either there is no time or it is uncomfortable to talk about prices,
but it is a MUST
. There are 3 things that make it essential to give a price
at the first consultation.
The first reason to give a price is to further increase the value, and your own professionalism, as there is nothing a
patient is more grateful for than quickness
. Let's face it, patient needs have changed. I got my first mobile phone 25 years ago, and 10 years ago we only used it to make phone calls. Today, you look around the street and everyone is staring at their mobile. Everything has sped up, everyone wants everything immediately, we can say it is good or bad, this is the reality.
The risk of forgetting the best deal
The second reason is that the patient
already starts to forget at the end of the session
what you told them at the beginning. It has been proven that, one day after a consultation, the patient has forgotten 50% of what was said during the consultation, two days later they
barely remember
any of it, and there is the risk that they forget how important it is to solve their problem and the value of their treatment and when they get the price, it might be too high for them and they can easily fall back and feel you gave them a NO DEAL offer.
However, if they get the price at the end of the consultation, with a superbly built up problem and value their treatment, they will
have the confidence that this is a BEST DEAL
and that is what they want. They may not remember all the details two days from now, but they will remember that it was a BEST DEAL offer for them and they got to do.
It brings out misunderstandings
And the third reason to give a price is that it brings out misunderstandings, which
will almost certainly happen
, and which need to be clarified. What can cause a misunderstanding? Because the price may include some minor treatments that
the patient did not expect
, e.g. in a prosthetic work, a temporary bridge, a core build-up, a bridge removal, in an implantation, the abutment or even the crown, temporary dentures, removing stiches, anaesthesia. These are usually not high-value treatments compared to the full procedure, but they do add to the price and
the patient needs to know why the treatment is costing more than they thought it would.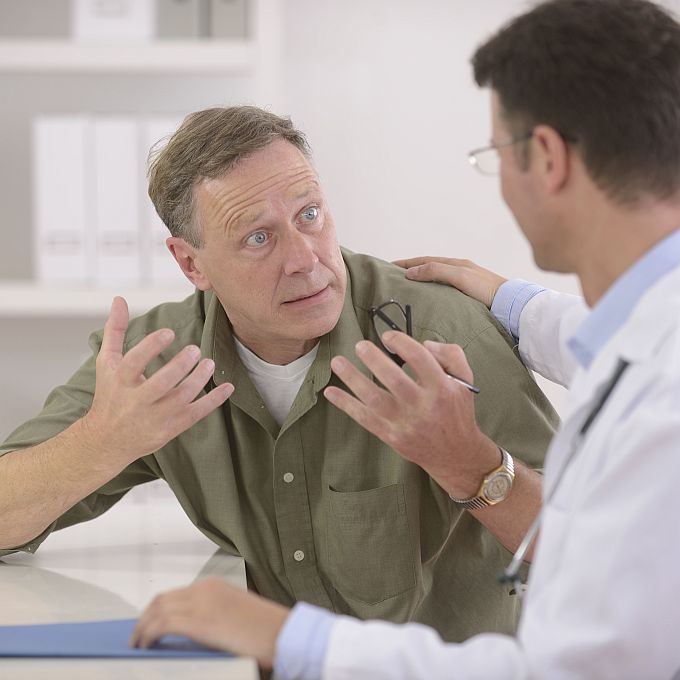 A quick tip
If you can't give an exact price, say a little higher than it will be, and tell them you'd rather count on more, so that they'll be
pleasantly surprised
if the total is less - they'll be grateful.
The key question to open up the patient
Once you give the price, wait a bit. The patient will not say straight away that it is expensive and they expected a different price.
The key question is when you ask:
"Is this what you expected? Less, more?"
This key question opens up the patient and you can find out
what they really think
,
what they might have misunderstood
, explain to them that the treatment consists of all of these small treatments also, which of course have a price.
If you don't clarify these at the consultation, you will
rarely have the opportunity
to explain later why these smaller items are in the plan. It is then more common for the patient to
feel cheated and go elsewhere.
"Often even a few words can cause a serious misunderstanding, which must be clarified, even if the patient does not ask."
My personal experience
I mentioned earlier that I work with a clinic that specialises in one-phase implantation. They mainly treat patients who need a full jaw restoration. They usually advertise the service as a package, namely:
full jaw restoration
with 8 implants and a 12 unit bridge. It may be
quite clear to us that this is for one jaw
.
But it is not clear to the patient
whether it is for one jaw (top or bottom) or the whole mouth (top and bottom).
They have
lost many patients
who, after being persuaded at the consultation, were keen to have the treatment, but they received their treatment plan two days after the consultation, when they quite rightly charged the practice two jaws. Many patients could have paid the price of top and bottom jaws restoration, but they
refused the treatment because they felt cheated, because in their minds full jaws meant top and bottom jaws restoration.
However,
since it is clarified in the first consultation
, there is no misunderstanding, and the practice normally has a 3-4 months waiting list.
To sum up the essence
This was the
third pillar of our consultation success formula
. If you use the formula, if you are able to put your patient's mind your treatment recommendation is a BEST DEAL offers, you will have ideal patients who are easy to work with, quick to proceed with, who usually choose the best solution, appreciate your work, have realistic expectations so they know what they will get, will be grateful for the results and will recommend you to others who can easily be made into ideal patients. In this way, you can get
more profitable work in less time and with less energy investment, reducing stress and the risk of burnout
.
Want to know more?
From our upcoming
"The Art of Dental Consultations" ebook
and
"Dental Consultation Masterclass" webinar
you'll get invalueable knowledge:
the secrets behind stress-free dental practices
strategy & tactics for successful consultations
methods to greatly improve your explanations
the value of connecting with your patients
the importance of asking back
the art of presenting prices and plans
preventing complaints and misunderstandings
Sign up now to receive our upcoming
The Art of Dental Consultations
ebook as a gift! Available for a limited time only!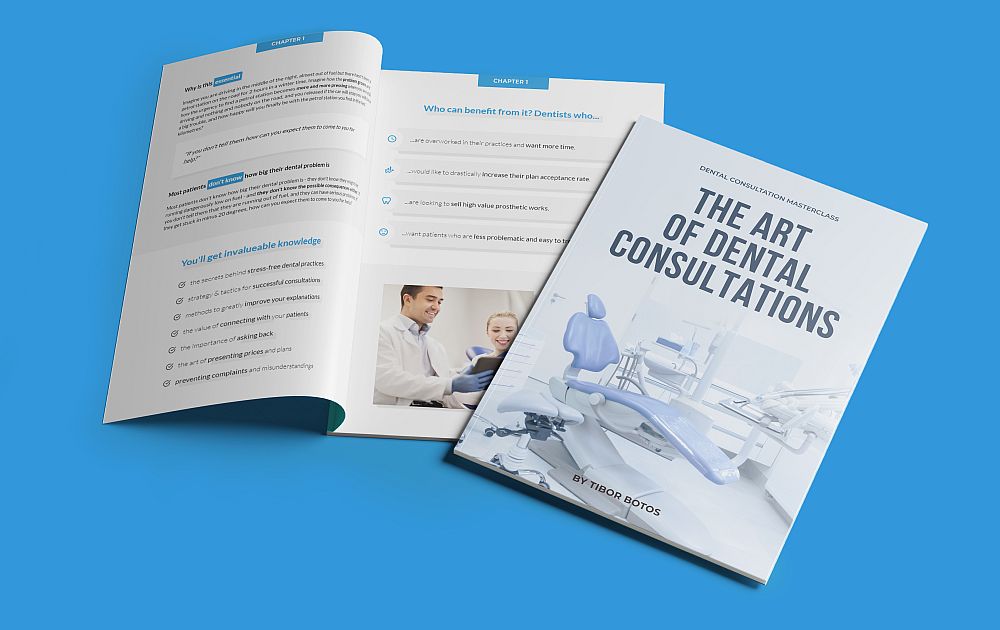 I accept the
privacy policy
.
About the author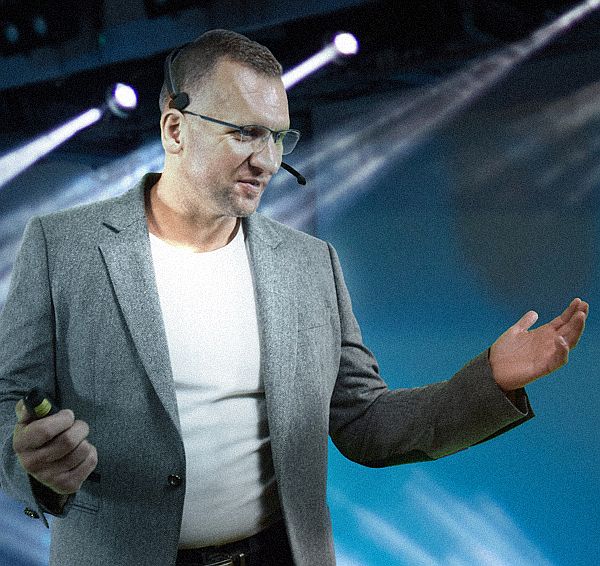 I am Tibor Botos, founder of Tibor Dental, and a practice owner. I've been in the dental industry for almost 20 years. We have held more than 10,000 consultations.

Based upon this massive amount of experience, we have created the Dental Consultation Masterclass, which teaches dental professionals how to transform patients who are normal, or even skeptical, into ideal patients in the first dental consultation.