For dentists, who have made matters of the mouth their life's work, understanding dental treatment options is easy. But for patients, who may not understand the difference between a root canal vs an extraction, knowing the what, why, and how behind treatments can sound like a whole different language.
The most successful dentists are the ones who can bridge this gap in communication and put their services into
terms patients can understand.
A new app is helping to support this goal and put dental translations within everyone's reach. It's called DentiCalc, a suite of more than 100 dental animations that give life to your treatment options and help patients put your suggestions into perspective.
Here's a closer look at DentiCalc and how it's revolutionizing the way you consult with your patients:
Visual explanations of treatment options
People are visual. Many people won't fully understand what you're telling them until you can
illustrate it
for them. This is especially the case when they're exploring dental treatment options that they've never had to consider before. They don't deal with bridges, crowns, and fillings on a daily basis like you do, so an illustration can prove helpful.
DentiCalc takes visual aids to a new level by offering
3D dental animations
of common procedures. Take them through the process step by step and show them what to expect. Your patients get a better understanding of
the process as well as what the end result
looks like so they can make a better decision for their dental health.
Real-time pricing estimates
After learning about their treatment options, most patients want to know what it's going to cost. DentiCalc makes it
easy to offer a quote
on the spot. You can customize your pricing in the app for the services you offer, then give patients an estimate before they leave your office. There's no downtime in between, giving you a
better chance of booking their treatment
before they leave the office.
Time- and money-saving tools
One of the DentiCalc app's greatest advantages is similar to that of any digital app: its mobile functionality makes it easy to
deploy at a moment's notice.
With just a few taps on your tablet or device, you can find relevant animations to show your patients on the spot.
What's more, you also
don't have to waste time
and precious admin hours on generating quotes and estimates for treatment plans. You can create your estimates during the consultation
in seconds
and see adjustments to your plan in real time.
Saving time automatically saves money, and you can save some of both when you don't have to reinvent the wheel for every dental consultation.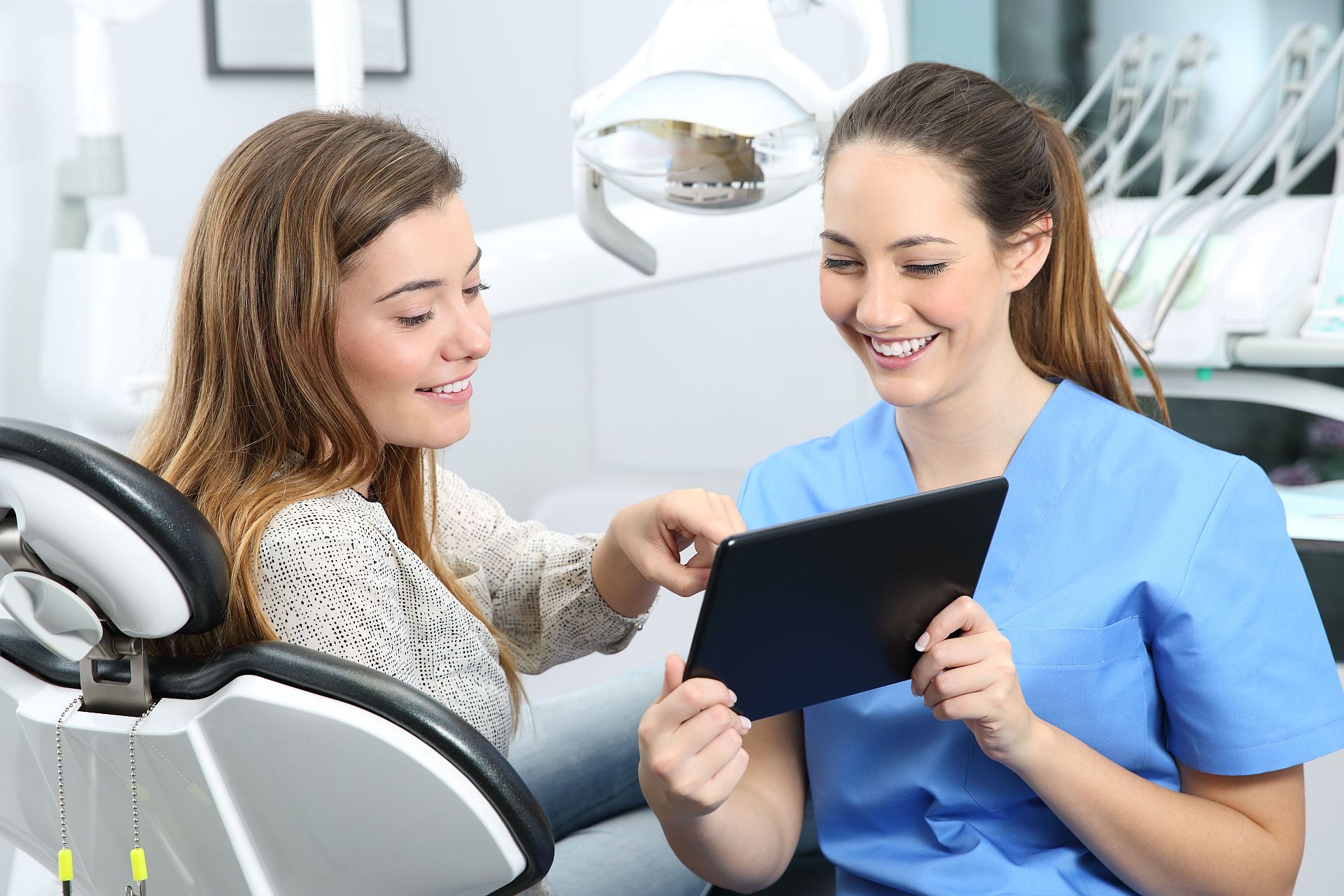 DentiCalc App is now available for download
The DentiCalc app offers speed and reliability to help you better serve your patients, improve your professional image, and most importantly, keep your appointment calendar full by closing more consultations. And unlike many dental programs and app services, DentiCalc is available as a one-time purchase, not a recurring subscription, so you can start seeing an ROI sooner.
Download the app today and empower every consultation with professionalism, expertise, and confidence.